They say "Astrology is a language, if you understand this language, the sky speaks to you." There are few people who do justice to this saying and Dr.Vishnu Modi is certainly a living example of that. Born and brought up in Mumbai in a Marwari family, Dr.Vishnu Modi has been providing specialised services in Astrology, Numerology, Palmistry, Face Reading, Reiki Healing, Tarot card readings and Vaastu along with stress and depression treatment and advice to people of all ages.
A prominent textile industrialist earlier, Dr Modi switched to the field of Astrology and Depression expertise as he had the tragic incident of losing his parents early and was burdened with responsibilities at a very tender age and had to go through rigorous phases of handling negative emotions himself.
"Why did this happen to me? How could I deal with it better and how do I find light at the end of the tunnel?" These were some of the questions that he repeatedly used to ask himself and he found answers to them when he resorted towards Astrology. For some people, Astrology is a subject of belief and for some people it is not. So, on this point, Dr Modi has given a completely different approach to the subject, carving out his own way and winning hearts of numerous people across the country. The thirst of doing something for the society was always there with him and to cater to that, Mr Modi also loves providing professional and personal advice to people.
Stress and depression handling is also another area of expertise for Mr Modi. He has a wide variety of complete herbal products for his clients who are dealing with various kinds of anxieties, depression, anger, jealousy, low confidence, sleeplessness, fear, violence, all kinds of relationship problems for all ages and he considers these services also as something which is very important to the people. He has been widely successful, winning awards and glories such as the Rashtra-Vibushan award in 2015. He also gives lectures on various TV Channels and has travelled overseas as well for conducting various lectures and seminars.
Mr Modi also says very important thing to the youth" Doing everything on time and respecting time is necessary to receive fruitful rewards on time"
These lines according to him hold the key towards having a successful and happy life for any person.  Mr Modi also says "You are yourself a star, a superstar.  You are yourself a celebrity and you are yourself an actor or a wonderful actress. So don't run after other people's autograph and photograph. Take your own autograph and photograph. Respect yourself and be happy forever".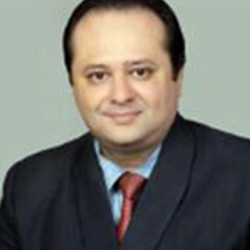 – Shalvi Sharan
PGDM-IB (2016-18)